The Vue at Satellite Beach
2795 N Highway A1A, Indialantic
Multi-Use Developement to Include a Four Star Hotel, Condos & Single Family Homes Across from Hightower Beach.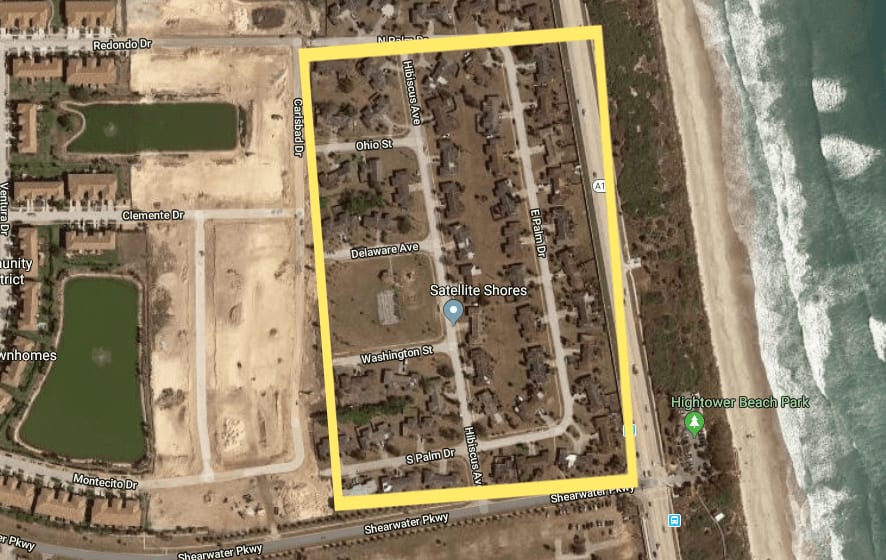 Woodshire Brevard LLC from Memphis, Tennessee has proposed a new development that is the first of it's kind to border Hightower Beach to the West.

The 27-acre parcel of land was once the home to the former Satellite Shores subdivision which was comprised of 105 rental homes that were once part of the Patrick Air Force Base properties. The proposed development, crowned "The Vue" would be home to single family homes, three condominium buildings, and most notable a four-star hotel that would have a skybridge connecting the hotel lobby with Hightower Beach Park across A1A.

Rooftop pools on all three condo buildings as well as one on the hotel would be a drastic change from the other buildings in the area, bringing a sense of luxury and uniqueness to the new project. The single family home portion of the project would contain 72 homes built within a gated perimeter.