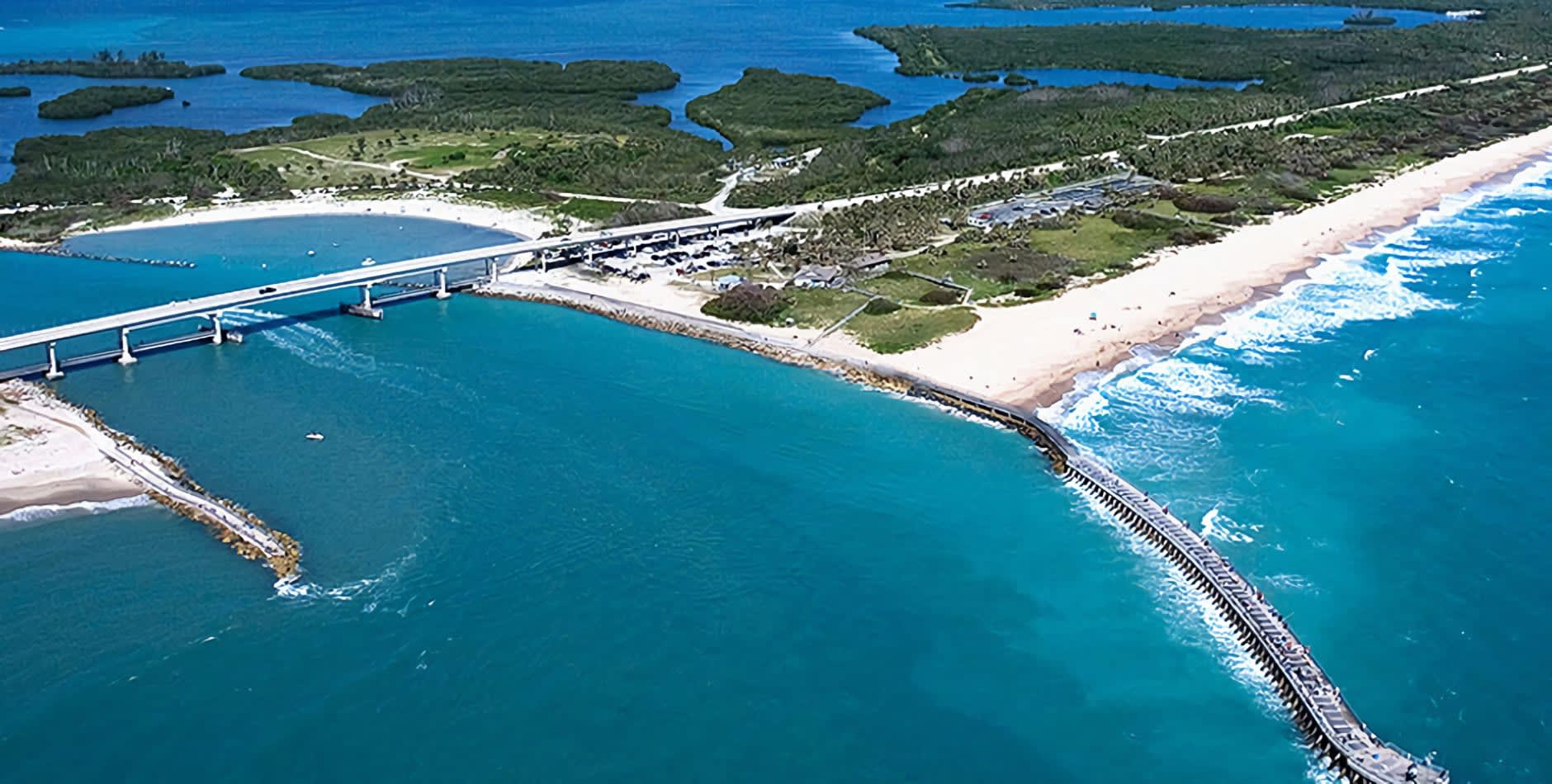 When you're in Melbourne Florida and come over one of the 3 causeways, Pineda, Eau Gallie, or 192 (5th Ave) you enter into one of four of beach towns, Satellite Beach, Indian Harbour Beach, Indialantic, and Melbourne Beach. Collectively these four towns are called "The Beachside." In this area, the beaches are different from other parts of the state. They are not the most popular tourist destinations like Daytona or nearby Cocoa Beach which are filled with large chain hotels. The Beachside is quint beach towns catering to families with easy access to all the conveniences for everyday life. For example, if you live in Indialantic or Indian Harbour, you are literally 1 – 5 minutes away from Publix, Wal-Mart, Green Turtle Market (wines and meats), Ace Hardware, Lowes, multiple Gyms, beach parks, restaurants, and A-rated Schools.
Both Carpenter and Kessel call the Beachside area their home and are sold on everything about this place. The Beachside is a perfect home base for busy professionals, active families, and avid travelers.
Where to Stay
One of the larger hotels on the Beachside is the Crown Plaza located in Indialantic. This property is situated directly on the Ocean and has a large oceanfront deck. The outdoor restaurant and bar are a hot spot during the weekend. This hotel opened in 2006 and has just recently started offering spa services
If you're looking for something more quaint, perhaps the boutique hotel at Port D'hiver is more up your alley. This bed and breakfast is located on Ocean Avenue just across the street from the Atlantic Ocean. This hotel blends comfort and luxury with award-winning accommodations, fine dining, warm personal service, and thoughtful amenities for romantic get-aways.
The other two larger hotels in the are Radisson Suites Hotel and the Melbourne Beach Hilton. Both hotels are located directly on the ocean with great amenities.
Eat Something
After an early morning dip in the ocean, it's time to head to one of the many great breakfast spots on the Beachside. In Melbourne Beach, Sunny Side Cafe is the go-to spot on Ocean Ave. In Indialantic, the Blueberry Muffin has been a local favorite for over 30 years. In Indian Harbour Beach a newer restaurant that has quickly become a favorite is The Scrambled Egg Cafe. In Satellite Beach, you can eat breakfast with a view of the ocean at Son on the Beach
It would be downright irresponsible not to mention Around the World Café on Fifth Ave in Indialantic. This quaint little restaurant features crepes, organic omelets, organic coffee, gluten-free and low sugar pastry options.
For lunch, hands down, our favorite is The Jungle Organic Restaurant and Market. We highly recommend the flatbread pizza w/chicken, the mango fish tacos or salmon crostini. The Jungle makes fresh, organic soups and typically has three to four options to pick from.
Dinner
When it comes to dinner on the Beachside, the area has a ton of great options depending on what you're in the mood for.
Haru Sushi Bar in Indialantic always has fresh fish, creative sushi rolls, and the area's largest selection of cold sake. In addition to Sushi, Haru has steak and cooked seafood options.
Featuring hand-cut steaks, ribs and grilled entrees, it's always best to call ahead to get a table at Texas Roadhouse.
The slogan at The Island Fish Grill is "Fish with attitude." This favorite is a low-key seafood eatery with colorful Caribbean flair & a short menu including some local catches. The onion encrusted grouper is a huge local favorite.
There are a variety of Italian restaurants to choose from, some of the favorites are
If you're craving authentic New York City pizza, you don't have to travel far to get that taste you love. Bizzaro's has the best in quality pizza by the whole pie or a slice. Located just off the oceanfront Boardwalk in Indialantic, you can come in from the beach and order a slice.
Featuring a massive quantity of top-notch bottled and tap beers, it's easy to see why Coaster's Pub is the go-to place during televised sporting events. For more than 20 years, Coasters Pub has served up some of the tastiest pub grub in the county. Combine great food, a world-class selection of beer, thirteen televisions for sports fans and a Bavarian-style outdoor Biergarten and Coasters just might be your new home away from home.
Something Else To Do
Tennis
Play a match at Kiwi Tennis Club then enjoy casual fine dining at the onsite restaurant, the Palm Café. After a game, you can relax and sit on the beautiful breezeway while watching tennis on the stadium courts. The Kiwi Tennis Club offers 13 lit courts, 9 of which are the clay, a full-service pro shop, fitness room, banquet rooms, and tennis lessons.
Golf
One of the draws of living on the Beachside is the climate. Only on the beaches it is always cooler in the summer because of the onshore ocean breezes and warmer in the winter. The desirable climate lends itself to enjoying a game of golf.
Spessard Holland Golf is a par 67 course along the Intracoastal designed by Arnold Palmer. Although it's a shorter course, it still offers a challenging use of all 14 clubs.
Aquarina Golf Club is a unique golf experience nestled between the Atlantic Ocean and the Indian River. As one of Florida's few barrier island golf courses, residents and vacationers travel to the friendly beach community of Aquarina and play one of the most beautiful golf courses in the region. Featuring a pro shop and restaurant, this par 62 course is very fun.
I could write volumes here, but the most important thing to know about the Beachside of Melbourne is that you can discover something new –which will become your own "favorite spots" – at any time of the year. Just be sure to share them with us!